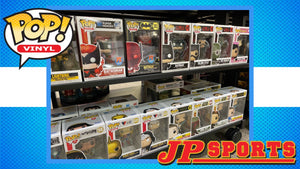 Funko Pops!
New Comic Releases Weekly!
Collector Card Superstore!
$4.95 Flat Rate Shipping!
We Carry Officially Licensed Products for NFL, NCAA, MLB, NHL, NBA, NASCAR, & MLS!
We Carry Offically Licensed Hobby Boxes for Topps, Bowman, Panini, Donruss, Upper Deck and many more for NFL, MLB, NASCAR, NHL, and NBA.